Moving along quickly on my new book, that is what I can tell you. Hence my absence from the blog! This is what I can share with you:
In the course of my research for writing Frank Little and the IWW: The Blood That Stained an American Family, I came across Jane Street, a "feisty, little housemaid" who uniquely and successfully organized domestics, many immigrant women, in Denver, Colorado, in 1916. Just before he was murdered in Butte, Montana, in 1917, Frank Little had tried to help her negotiate a new charter with Industrial Workers of the World (IWW) Secretary-Treasurer Bill Haywood and an all-male General Executive Board. Jane had been ostracized due to internecine, even misogynistic, reports regarding her mishandling of the IWW's Domestics' Industrial Union, her American patriotism, and her morality. Two years later, during a sweep for IWW radicals, the Bureau of Investigation arrested Jane for criminal syndicalism. Surprisingly, she was not indicted because she was an American woman, despite her apparent criminality according to the 1918 Sedition Act. [Check it out here – unbelievable law that was later repealed.] In addition, my own Danish-immigrant grandmother had been a house servant in a Boulder, Colorado, mansion in 1916, the same time Jane organized the housemaids on Denver's Capitol Hill where the elite resided.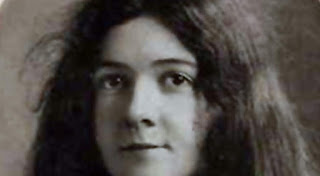 Intrigued for personal reasons, I discovered that in IWW history, Jane was almost nonexistent, an "aberration in a masculine organization in its least adulterated and most radical region (the West)," as one contemporary historian wrote. In books on women's studies and labor history, with the exception of Meredith Tax's the Rising of Women: Feminist Solidarity and Class Conflict, 1880-1917, Jane's story had been largely marginalized. In 1980, Tax used the tools that were available to her at the time, a 1917 letter that Jane had written another organizer and various newspaper stories. I have been able to delve much more deeply in conveying Jane's story. My primary research includes Jane's personal papers and writings (Yes, I have her personal papers!), various family members' information (not just the Street family), Bureau of Investigation files, periodicals, photos, and other documents, along with an abundance of scholarly research on domestic labor history written during the last twenty-five years.
This book is not a purposeful study of feminism, the Industrial Workers of the World, or domestic studies although these subjects are surely present. Instead, the book traces the life of a woman who was not even a maid, her indoctrination into the IWW, her remarkable success organizing the "unorganizable," and her downfall due to sex. Real life characters include Elizabeth Gurley Flynn, Jane's role model, and charismatic scoundrels and lovers, including a one-legged bicycle daredevil, who inspired or influenced many of Jane's decisions. Historical context includes Colorado's Ludlow Massacre and social and political unrest leading up to World War I.
Themes involving sexual exploitation, violent assault, misogyny, and "virile" syndicalism permeate Jane's story. In the book's periphery, Western women, with their unique spirit and backgrounds, strive to bring independence to all classes of women except for the housemaids. Jane Street, who originally supports the IWW's fight as a class war and not a gender war, evolves into an organizer for female domestics in a battle staged against some of Denver's well-known suffragists and club women, even as she fights her male counterparts along the way. Both groups betray her. 
Are you interested? The book should be available to the public early 2020.