Some folks claim that El Paso, Texas, should be El Paso, New Mexico. It's true that the city sits in isolation from the rest of the state—635 miles from Dallas, 600 miles from Austin, and 551 miles from San Antonio. These same naysayers maintain that Midland, 306 miles away, is true West Texas, not El Paso. To other visitors, the city, with its sprawl around the southern tip of the Franklin Mountain on the Mexico-United States border, seems more like a foreign country. The Mexican state capitol of Chihuahua is only 239 miles from El Paso.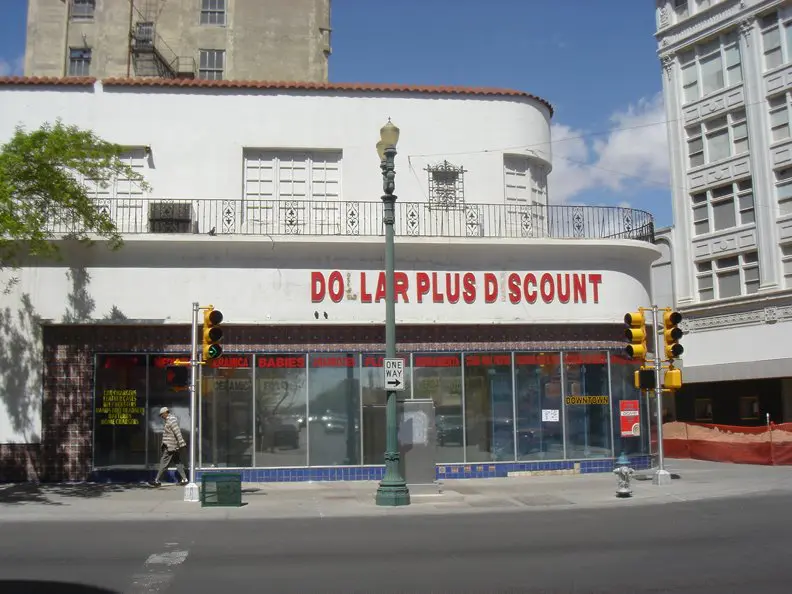 During the 1960s, when my family moved to the city, Fort Bliss Army Base, Biggs Airfield, and nearby White Sands Missile Range routinely transferred military families into the isolated location. Many pondered, "What the hell did I do wrong to get this assignment?" Then the desert, with its vast immenseness and natural beauty, grew on the transferees. Even as they spit the sand out of their mouths, their English became peppered with colloquial Tex-Mex expressions tinged with a slight Spanish accent—Seguro que hell yes! (Sure, hell, yes!)—as if they had always been El Pasoans. For me, the love affair began when I first saw the rosy-purple-hued mountain, a departure from the flat shelf of the Texas Panhandle. That, and the occasional, frilly donkey piñata my father bought for me at the Juárez City Market. Old Mexico, as we called it, had been the real enticement.
In truth, Mexico's character remains everywhere in El Paso. And it is this mosaic of cultures created from centuries of intimate proximity to each other that best defines most of the city's attributes and its residents, past and present. Throw in the geographic isolation from the rest of Texas, almost continuous military occupation, and an outlaw history, El Paso remains clad with a Wild West reputation. Later I would not only have to swallow the city's historical facts and statistics, but also digest its long-lived and complex character in whole, so that it would become part of me.
A wild, woolly place up until the late 1800s, El Paso and San Antonio streets had been lined with saloons and gambling halls and, on Oregon Street, brothels. Famous outlaws such as John Wesley Hardin, Wyatt Earp, John Selman, Bat Masterson, and Pat Garrett had frequented these establishments. Even Calamity Jane is supposed to have married a hack driver named Burke in El Paso in 1886. While other towns across the country were ending their outlaw eras at the turn of the twentieth century, El Paso had continued to welcome gamblers, general riffraff, and other fugitives from justice. Also remaining had been imported cultural diversions featuring theater and music with top stars—the same arts when "the boys," Richard Guy and Rex Holt, first appeared together in El Paso society. Just three blocks from Lerner's dress shop in the early1960s, formerly the Acme Saloon on East San Antonio Avenue and the site where "lawman" John Selman shot El Paso gunman John Wesley Hardin in the back of the head almost fifty-five years earlier, Richard Guy and Rex Holt first worked together as Arthur Murray dance instructors. [See location above today.]
True to El Paso's character, there was another group of men and women, who, having benefited from Juárez and El Paso's past violent history, saw business and social opportunities. A half century before Guy and Rex began designing floats and managing a pouty eighteen-year-old beauty contestant, the Mexican Revolution, led by Francisco Madero against dictator Porfirio Díaz and his government, brought war to the cities of Juárez and El Paso. The rebellion also brought changes to El Paso's ethnic composition and commerce. While arms and supplies piped through El Paso to supply the rebel army, the shots from some of these weapons pock-marking Juárez's adobe city walls, a Lebanese-and-Syrian population, after immigrating to Mexico earlier, sought sanctuary in El Paso. Well-to-do merchants with cash stashed in their pockets crossed over the border, even as Mexican bullets, losing velocity, softly pinged rooftops of Victorian houses near the College of Mines (the first precursor to UTEP) during the first Battle of Juárez. If the new citizens fleeing into the United States possessed only the clothes on their backs, their centuries-old skills at "horse-trading" and making money soon helped them establish profitable permanencies in their new home.
Guy and Rex partnered with descendants of these opportunists—the Salomes, Maloolys, Rheys, and Chagras, among others. These families' enormous generosity generally overshadowed any ambiguous relationships with law and order. In particular were the Abrahams, one of El Paso's prominent Lebanese American families. They had intermarried with a family that had constructed El Paso's towering Caples Building. There, Pancho Villa had collaborated with Madero and his new junto, which had been established on the building's top two floors.
In Guy and Rex's world during the 1960s, almost fifty years after the Battle of Juárez, and after decades in which colorful characters had used El Paso to abscond from sullied pasts, responsibilities, and even arrest, a general indifference to the law still prevailed. If one couldn't hide in El Paso or Juárez proper, an easy walk across the Santa Fe bridge separating the cities, usually guaranteed freedom. If not, the Rio Grande was shallow enough upstream where adobe, plywood, and cardboard barrio-houses looked southwest into the Sierra Madre foothills.
For many, El Paso life was more about skirting the law or the exhilaration of feeling like you broke the law. More conscientious citizens paid their maid or yardman Mexican wages—cheap labor—and relished trips to Juárez's downtown market where they could beat down the vendors. Others went further. Want cheap cigarettes or a bottle of tequila? Cross the border, make your purchase, and at customs, look the agent straight in the eye and claim only one carton or one bottle instead of the five you have tucked away under the backseat of your car.
Gasoline too expensive stateside? Add a fake bottom to your truck and smuggle Mexican petrol across a less-traveled border crossing nearby. Marijuana? Polite conversation did not discuss your neighbor's airstrip near El Paso's Upper Valley area where all kinds of contraband found its way into the states. Invited to a party in an upscale neighborhood in Mt. Franklin's foothills, where cocaine was sure to be passed around on a silver tray? Politely decline. Still, to me, it was the character of El Paso's fugitives-turned-citizens that best defined the city—independent, raucous, and, undeniably, fascinating.
Like many other El Paso residents, my family had a story, too. And it would piece itself into the fabric of the city's imperfections, perfectly.